Ozone and Ozone/UV radiation for water treatment using a Dielectric Barrier Discharge (DBD) coupled to an Oscillatory Baffled Reactor (OBR)
Ozone is well recognized as a strong oxidant in water and waste water treatments due to its high oxidation properties and capability for removing a wide range of chemical and biological contaminants. However, the main shortcoming of ozone is its low solubility in water which limited the extent of its applications. The aim of this research is to characterize and optimize an Oscillatory Baffled Reactor (OBR) for ozone-water dissolution. The characteristic study will be looking at the effects of operational conditions such as superficial velocities of input gas and liquid, oscillation conditions and reactor arrangement on gas hold-up and volumetric mass transfer coefficient. The optimized system will be coupled with a UV radiation source to be used for water treatment.
Other area of interest:
(1) The development of DBD-OBR ozone generators
(2) Non-thermal plasma applications in advance oxidation process (ADPs)
<![if !vml]>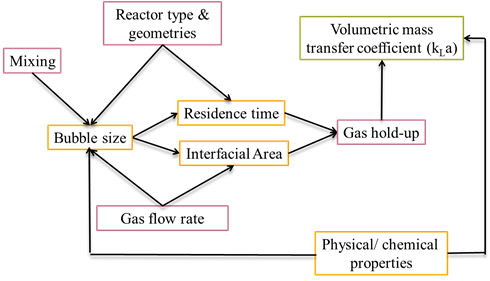 <![endif]>

Fig. 1 - Factors controlling the gas-liquid mass transfer

For more details please contact Prof Paul Christensen, Prof Adam Harvey

or

Dr. Kui Zhang.